Get the

Complete Natural Synergy System

for Just

$47!
Try it RISK FREE with our 60 Day
Money Back Guarantee!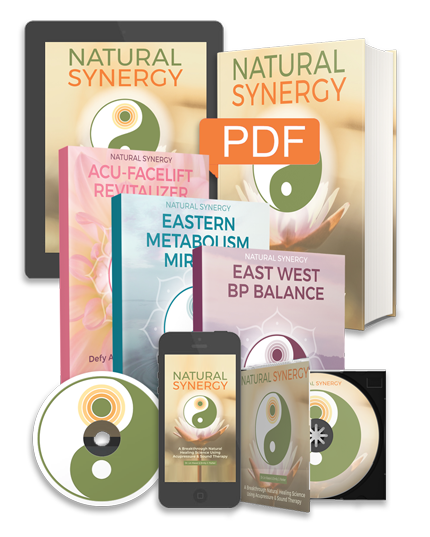 The product is digital and the images are for visualization only.

01. Natural Synergy
Your Ultimate Guide To Curing Over 150 Common Ailments
02. East/West Blood Pressure Balancer
How to Naturally Lower Hypertension and Enjoy a Healthy Blood Pressure
03. Eastern Metabolism Miracle
Lose Weight And Keep It Off By Supercharging Your Metabolism
04. Acu-Facelift Revitalizer
Defy The Ageing Process With A Step By Step Beauty Blueprint
05. The Incredible Natural Synergy App
Your Shortcut To Ultimate Well-being
You're about to discover how both chronic and acute pain, skin conditions, migraines, and hundreds of ailments all stem from the same root cause.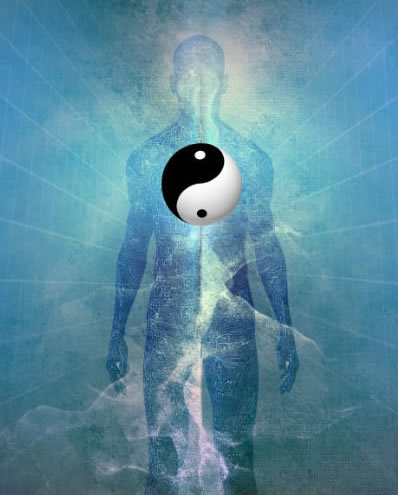 Ailments such as:
Chronic Pain
Immune Boosting
Insomnia
Crippling Arthritis
Blinding Migraines
Erectile Dysfunction
Skin conditions such as: Psoriasis & Eczema
High Blood Pressure
Depression & Anxiety
Balding/Hair Loss
Enlarged Prostate
And urinary problems to name just a few
If you continue to ignore the root cause and only deal with the symptoms, you'll never be free of your condition.
Leaving you chained to your medication... and that's the way drug companies like it.
Western doctors

treat the body as a collection of parts which they can treat or replace separately like a car.
But that's totally opposite of Traditional Chinese Medicine
that treats the entire body as a whole.
In fact, as I'm about to show you, the cause of an arthritic knee, a brain tumor or blocked arteries has little to do with those parts of the body.
My First Glimmer of Hope Toward Drug-Free Pain Relief
I tried physiotherapy and a chiropractor. However, after a string of visits, I wasn't making any progress.
With my options running out; I listened to a friend of mine who swore by acupuncture...
But I HATE needles!
Still... I was desperate for even a small break from the constant pain. So, I forced myself to try it, just to see what would happen.
I was so nervous. The butterflies in my stomach were intense!
The therapist stuck some fine needles into my hand, back and face… the appointment was over in 60 minutes, and when I got of the bed, I was immediately surprised that my neck and back pain seemed less… much less.
I remember trying to locate what pain was actually remaining… but the pain was simply gone!
However, my renewed optimism didn't last long.
Within 24 hours, it all came back like a freight train of pain.
The hurt, sluggishness... and the restless nights.
At my next appointment, the acupuncturist told me I'd have to go three times a week if I wanted to end the pain completely. And it could take many months.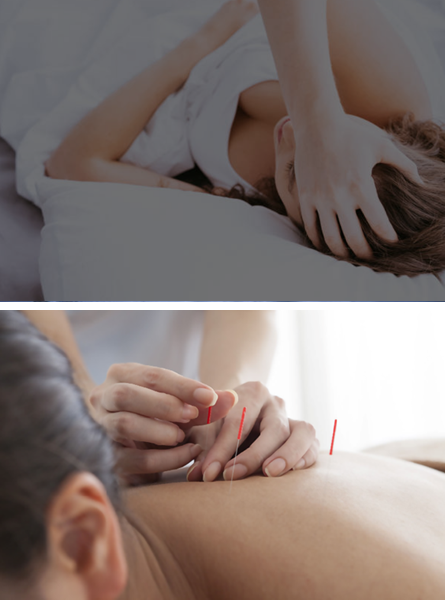 Unfortunately, my insurance only covered $500 worth of visits a year so there was no way I'd be able to afford that.
Plus, the time commitment of commuting to the therapist…
combined with my fear of needles - made it very difficult to continue the therapy.