Get the
Complete Natural Synergy System

for Just

$47!
Try it RISK FREE with our 60 Day Money Back Guarantee!
01. Natural Synergy
Your Ultimate Guide To Curing Over 150 Common Ailments
02. East/West Blood Pressure Balancer
How to Naturally Lower Hypertension and Enjoy a Healthy Blood Pressure
03. Eastern Metabolism Miracle
Lose Weight And Keep It Off By Supercharging Your Metabolism
04. Acu-Facelift Revitalizer
Defy The Ageing Process With A Step By Step Beauty Blueprint
05. The Incredible Natural Synergy App
Your Shortcut To Ultimate Well-being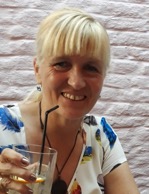 Elsje,

Belgium
"I must say that your approach works miracles for me.
Real acupuncture hurts too much, and you offer the perfect solution for home treatment. Here in Belgium the doctors have never even heard about brain waves.
I suffer from fibromyalgia, spasmophelia and chronic fatigue syndrome, maximum score on the first two.
I'm now off all opioids and most of my benzodiazepines.
Your program is groundbreaking! Thank you ever so much."
Nora,

England
"I have used Natural Synergy to relieve pain in my knee, relieve discomfort in my teeth and boost my immune system and am convinced that the system works. Sometimes you don't even need to work on all the points!"

Brigitte,

Australia
"I am super impressed, best purchase and value for money I have made in the field of health as I'm a clinical nutritionist and herbalist. I just wanted to share how happy and delighted I am with the program and the app is simply amazing, so much value here for the money. The book, pictures and guidance in application is so valuable that I'm sharing it with everyone who comes into my clinic.
Once again thank you so much for this wonderful gift."

Karen Whittaker,

Colorado, USA
"My husband used acupressure in the past for ongoing headaches around six years ago. When I heard about Natural Synergy, I was excited to see what it could do for my chronic arthritis and my constant heartburn.
At the time I started the program I was taking three different medications. Since using the Natural Synergy techniques, I'm proud to say I'm drug-free!"

Serena Carrington,

Vancouver, Canada
"I originally bought "Blood Pressure Equalizer" to combat my hypertension. I was so incredibly happy to get off my prescription I went on to purchase Natural Synergy. Since then the whole family uses it. My daughter recently used one of the relaxation techniques on her infant son for a long flight. He kept quiet for the entire flight."

Lori,

Phoenix, USA
"My back pain was GONE! I am in AWE of this program. I love this program and app! Even when I am not able to do all of the acupressure points because I'm out running around, I will listen to the coinciding meridian sounds specific to my ailment and much to my delight, I find relief! I'm very active and suffered two back injuries years ago that continue to cause me pain on occasion. This pain never goes away in its own and requires a trip to the chiropractor which I don't always have the time for. I had been suffering the pain for several weeks when I purchased Natural Synergy. While at work the other day, feeling much pain from a workout the previous evening, I decided to listen to the meridian sounds related to back pain. Before I had even finished them all, my back pain was GONE! This truly has never happened! It's been two days and the pain has not returned! But just for good measure, I listen at least once a day...
I am in AWE of this program. Thank you Natural Synergy!"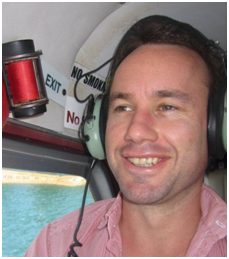 Tim,

Ireland
"Thank goodness for Natural Synergy! I had the WORST psoriasis ever! My flaky skin and the red itchy rash were really killing my confidence. Out of sheer desperation, I gave Natural Synergy a try. I'm so happy I did. Words can't describe how relieved I am to see my skin clear up.
I felt compelled to tell you and sincerely thank you."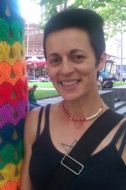 Tania,

Australia
"Thank you for your wonderful gift of healing Emily. I have already in just a few sessions shifted some really heavy pain in my shoulders and am very excited to share this therapy with my friends and family. It's a great app which is easy to follow and use.
I also love that you stay in touch with extra notes and information. The video with the baby listening/responding to the Om chanting is golden. 
Thanks again for this wonderful healing tool. "

Cynthia,

Montana, USA
"Not only is customer service awesome with Natural Synergy, but their program is absolutely the BEST! When you receive natural balance for your body, have it be noninvasive and inexpensive you have a winning formula and Natural Synergy has that formula! The format is easy to follow, and the in-depth content is phenomenal!
I have purchased and used similar programs, but this one is my favorite by far. You can't go wrong when you purchase their program!"
Lynette,

Australia
"I can't believe the amount of information that was immediately available once my purchase was completed. It is so comprehensive but so easy to read and the information is invaluable. I can see Natural Synergy to be such a blessing to myself and my family. It has a beautiful energy surrounding it. Even though I have only just purchased it, I have already used it to rid myself of a headache. Yay. I know if I have any questions I can confidently contact you and know i will receive and answer. I know the support is there and it is so encouraging to feel this.
I love it and can't thank you enough for this system to be shared with the world."
Astrid,

Holland
"When I was presented Natural Synergy in December 2018, I just had started cancer treatment. As I ordered it, I was driven by interest and curiosity about it. I was in lack of energy, and also struggled with sleeping through the nights. I was "taken down" in chemotherapy, at the same time as I was coping with a special family situation after a family member earlier had a serious injury after a traffic accident, and had to stay in bed for months.
As I had a lot of stress, and often negatively loaded thoughts and worries, I started testing Natural Synergy. I started listening to the different sound tracks, and found myself more peaceful and relaxed, and got paused from worry-thoughts for some time. Like the sounds from nature, allowing me to be mindful just listening. Like also the beats calming down or set joy into feeling. For a long period I have used the delta brainwave-track going into sleep. And my sleep comes more easy. As I now try to recover and gain some more energy, I'll explore more of the content in the program.
I also appreciate very much the long music meditations, lasting for about one hour, that Emily sent me during my most difficult times, helping me overcome my obstacles in a better way."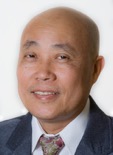 Dr. Martin Siu, DNM, DHS, IMD, PhD
Doctor of Natural Medicine, Doctor of Humanitarian Services, Doctor of Integrative Medicine. Doctor of Chinese Medicine & Acupuncture, Qigong Medicine
"I used the Natural Synergy protocol on my patient for eczema twice weekly for 3 weeks together with a change of diet. Result was excellent. Patient recovered fully."